We are very pleased to announce that Professor Samba Sow, Director General of CVD-Mali, has been awarded the Speak Up Africa Leadership Award for 2021.
Launched in 2019, this award aims to recognise and celebrate institutions and individuals who demonstrate exemplary leadership in sustainable development and whose initiatives are having a positive impact on the African continent.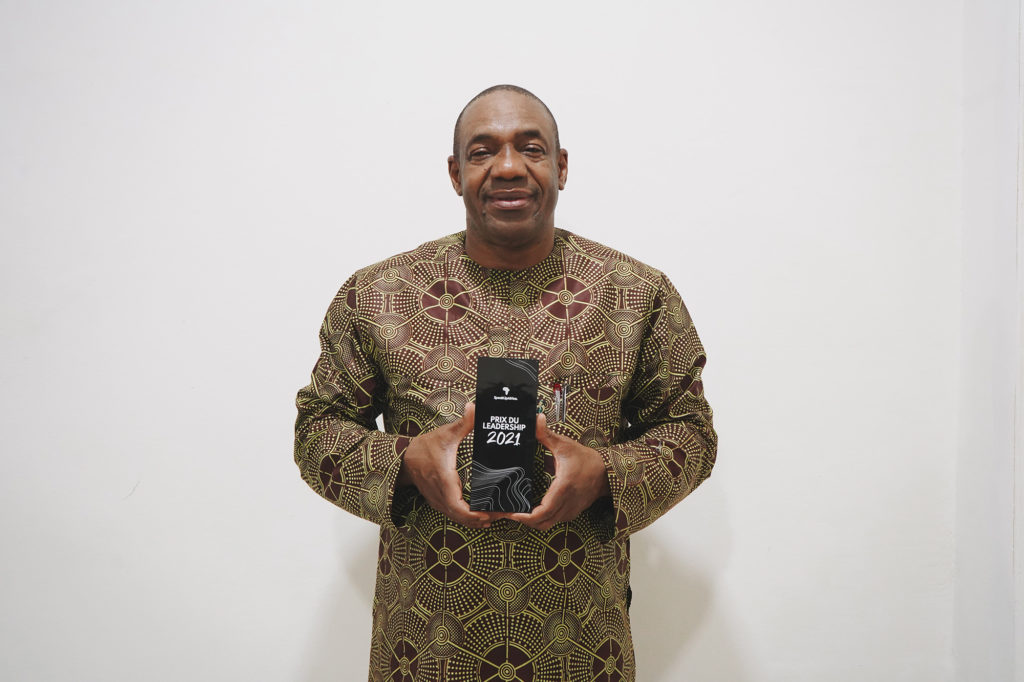 Receiving his award, Professor Sow said:
I thank Speak Up Africa for the 2021 Leadership Award.
It is a pleasure to collaborate with an organisation that shares my values, and which highlights talented African Voices of Science in the four corners of our continent.
Only when all sectors of society work together and pull in the same direction will we achieve our common goals.
The other recipients of the 2021 award are Mr Serigne Mbaye Thiam, Minister of Water and Sanitation in Senegal, Ms Sarah Diouf, Founder and Creative Director of Tongoro, Mr Harouna Drabo, a Journalist in Burkina Faso and Dr Odry Agbessy, President of the VIA-ME organisation.
Based in Dakar, Senegal, Speak Up Africa is a non-profit strategic communications and advocacy organisation dedicated to catalysing African leadership, promoting policy change and raising awareness based on sustainable development in Africa.
Putting the improvement of public health at the heart of its work, Speak Up Africa supports the achievement of SDGs 1-6, which include the transformation of African societies and ensuring that every man, woman and child is able to live a long and healthy life.
Heartfelt thanks to the teams at Speak Up Africa and CVD-Mali!