Here at CVD-Mali, vaccine development is our bread and butter and we welcome every opportunity, and World Immunization Week in particular, to shine a light on the amazing, life-changing power and potential of vaccines and vaccination.
In all our work, over the course of 20 years trialling, developing, and introducing vaccines into public policy for the Malian population, we keep coming back to a few core principles in relation to vaccines.
The first, and by far the most important, is that vaccines work. As the WHO says,
Vaccines have been indiscriminately saving lives since 1796. The first Smallpox immunization was a fight back against disease. For the first time, it gave everyone a chance. And hundreds of vaccines later,​ across two and a quarter centuries, billions of people have lived longer lives.​
Closely related to that point, however, is the fact that vaccines can only work if they are administered to people and, as we have seen with COVID-19 vaccines, getting doses into people's arms can be a complicated process.
Some complications arise from people's reticence to receive vaccines. They may think that a vaccine contains "live virus", and that there is a chance of them being infected with the very disease it is meant to protect them from. Or they may simply be reluctant to be administered with something that sounds threatening or, more simply, unknown.
Communities and trust
The truth is, of course, that vaccines administered to the public have undergone the most rigorous testing possible, and that has always been a core element of CVD-Mali's work. We want to be absolutely sure that treatments are as safe as they are effective.
And that introduces another core aspect of our mission – to communicate effectively with communities and encourage them to see for themselves the benefits of vaccination.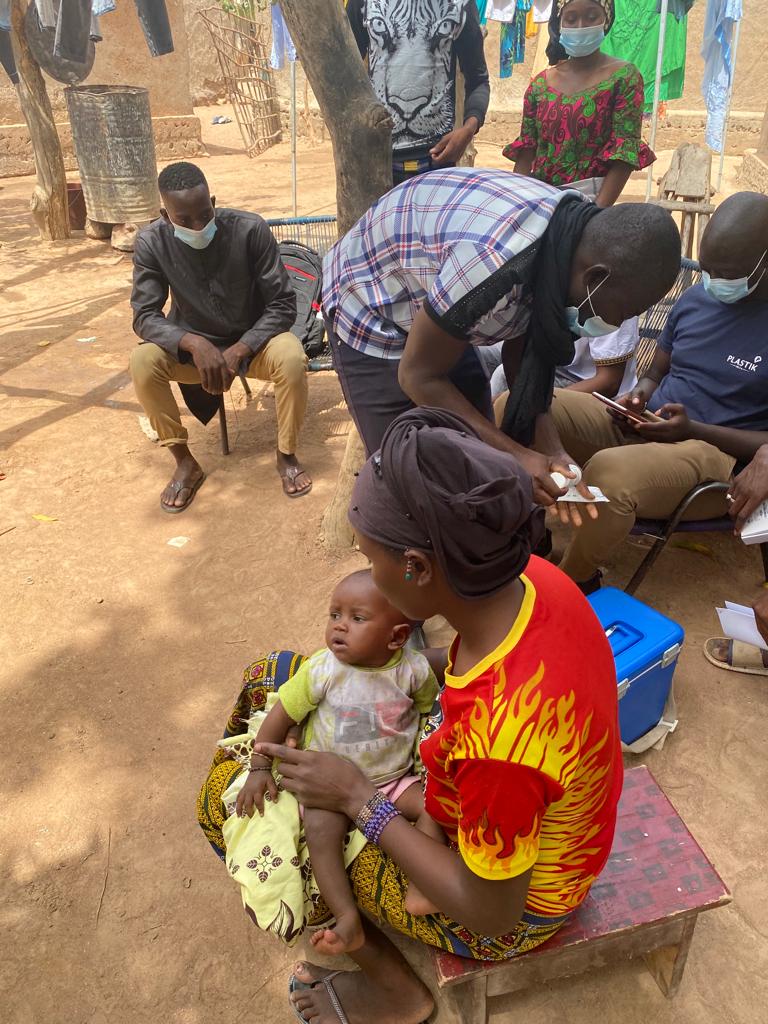 I am proud to say that our relationships with communities across Mali have led to exceptional take-up of vaccines, particularly in the case of mothers with young children, who know that routine vaccines help protect their loved ones against a whole host of diseases which may well have led to severe disability or even death just a few generations ago.
We must fulfil vaccine commitments
But administering vaccines is not only a question of trust. It is also a question of logistics and infrastructure – and this is, to my mind, is a far more pressing issue than vaccine hesitancy.
In the specific case of COVID-19 vaccines, and with the pandemic no longer dominating headlines and front pages as it once did, it may be tempting to think that the worst is behind us, even that the need for vaccines has lessened.
My firm belief, which I reiterate here during World Immunization Week 2022, is that we still have solemn commitments, as a world community, that we are yet to fulfil.
When the pandemic was at its height, we heard repeatedly that vaccination would only have the desired effect if stocks were distributed equitably across the world, including to the poorest countries and communities.
Now it seems highly likely that the world will fail to keep its promise to vaccinate 70% of the global population by June 2022.
And vaccination rates in African countries are among the most disappointing of all.
Vaccination for all
Underlying problems related to inadequate health infrastructure in low-income countries remain, of course, but increasingly it seems that the wider world has simply forgotten that commitments made are also commitments that need to be honoured.
For one simple truth about vaccines remains: they are most effective when enough of the target population receive their benefits.
Today, in pandemic terms, that target population is very easy to define: it is everybody, every human being on the planet, wherever they live.
The benefits of invention, of the ingenious human technology that is vaccination, ought to be felt by all.