Solidarity Trial Vaccines, an international clinical study of candidate COVID-19 vaccines coordinated by the World Health Organization (WHO) and administered in Mali by CVD-Mali, is now recruiting for its exciting new phase.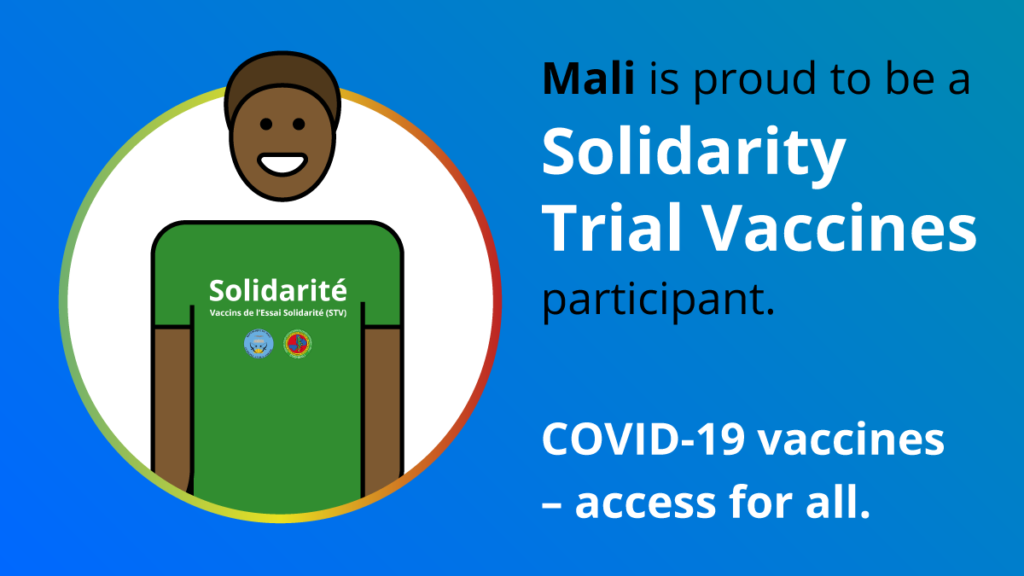 COVID-19 has had a devastating impact on our lives in ways many of us have never experienced before. Millions of people across the world have died from the disease, and although remarkable scientific work has led to the development of a number of successful vaccines, many countries, including Mali, still do not have access to them. This is why it is still so important to find vaccines that can protect people from existing and emerging variants of COVID-19 which, two and a half years after the start of the pandemic, is still a major global problem.
Recruiting 150,000 new participants
Almost 9 000 participants have already taken part in the trial in Mali. Now, a new candidate vaccine has been introduced. Developed by Codagenix and the Serum Institute of India, the vaccine is conveniently delivered as a single-dose nasal spray. We are now recruiting a further 150,000 participants in districts around Kita, Djoliba and Siby to help us evaluate the effectiveness of this new vaccine.
All candidate vaccines in the trial have been carefully selected by leading international experts, after first trial phases showed their potential to be safe and effective.
CVD-Mali Director General, Professor Samba Sow, said:
Every participant and community in the trial has made a contribution to finding new, safe and effective vaccines for Mali and for the world, and we are grateful for your support.

Prof. Samba O Sow
To find out more, and to take part in this important trial, please email STV@cvd-mali.org, or phone CVD-Mali on +223 20 23 60 31.