We are extremely pleased to announce that CVD-Mali's Director General, Professor Samba Sow, has today been honoured both by the Government of Mali and the prestigious National Academy of Medicine (USA) for work in public health and emergency preparedness.
In a ceremony in Bamako today, Prof Sow was made a Commander of the National Order of Mali.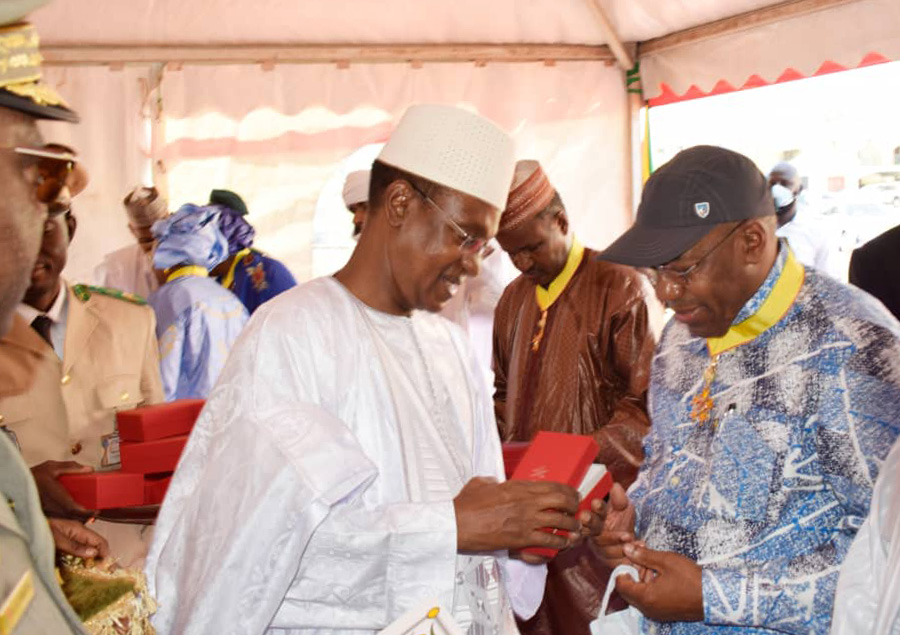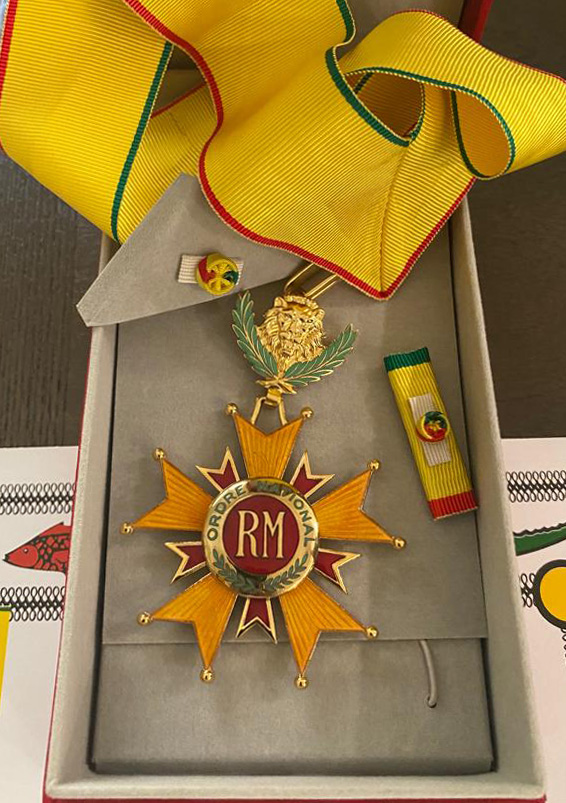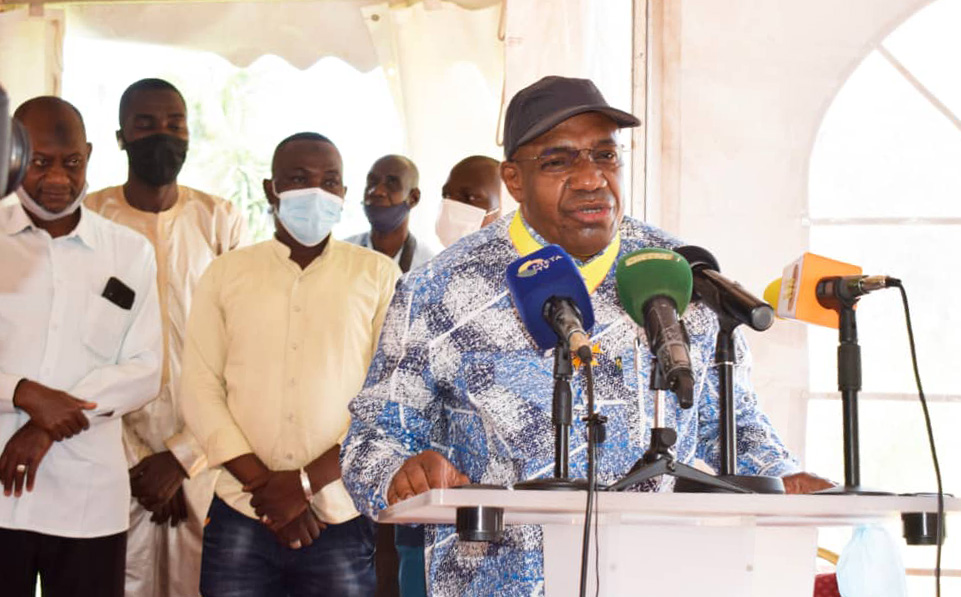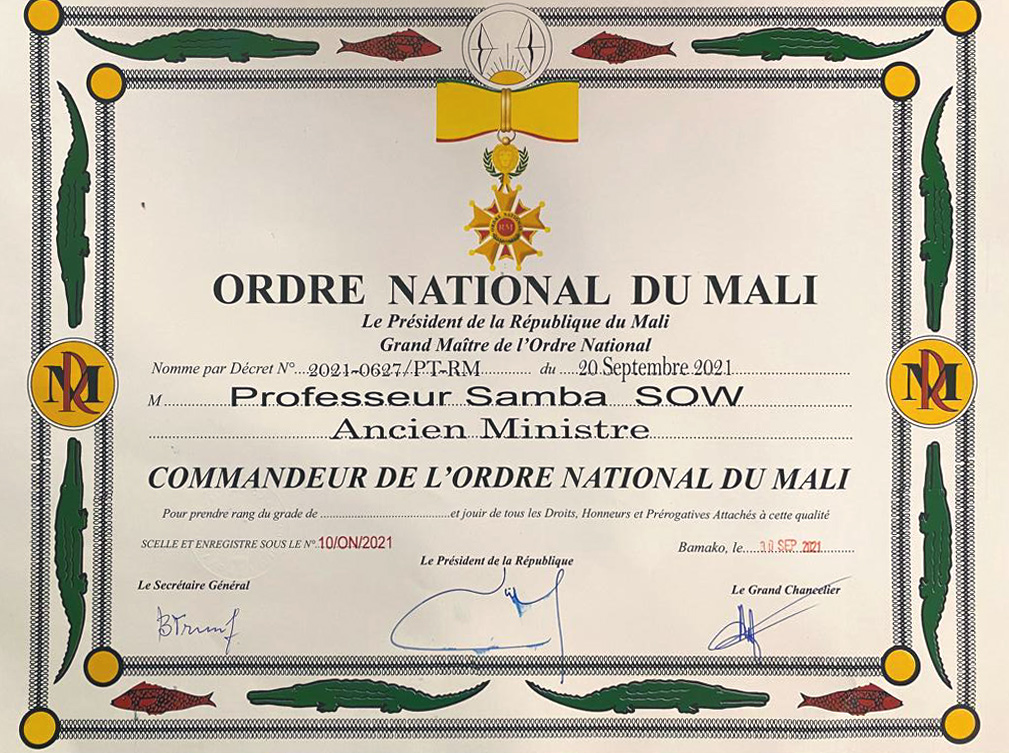 It was also announced that Prof Sow has been elected to the United States' National Academy of Medicine,
for groundbreaking vaccine field studies … pioneering studies of disease burden and etiology … and leadership in control of emerging infections (Ebola, COVID-19) in Mali and West Africa.
All at CVD-Mali congratulate him warmly – and Professor Sow in turn is proud to accept both awards on behalf of the dedicated and devoted CVD-Mali family in its entirety.
Félicitations!