As COVID-19 has slipped down the news agenda in recent months, it may be tempting to think that the worst is now behind us and that we can all put our feet up and relax again.
As an important new book amply demonstrates, however, doing so would be a huge mistake.
On 6 May 2022, CVD-Mali Director-general, Professor Samba Sow, was delighted to join Bill Gates at the Paris launch of his latest book, How to Prevent the Next Pandemic.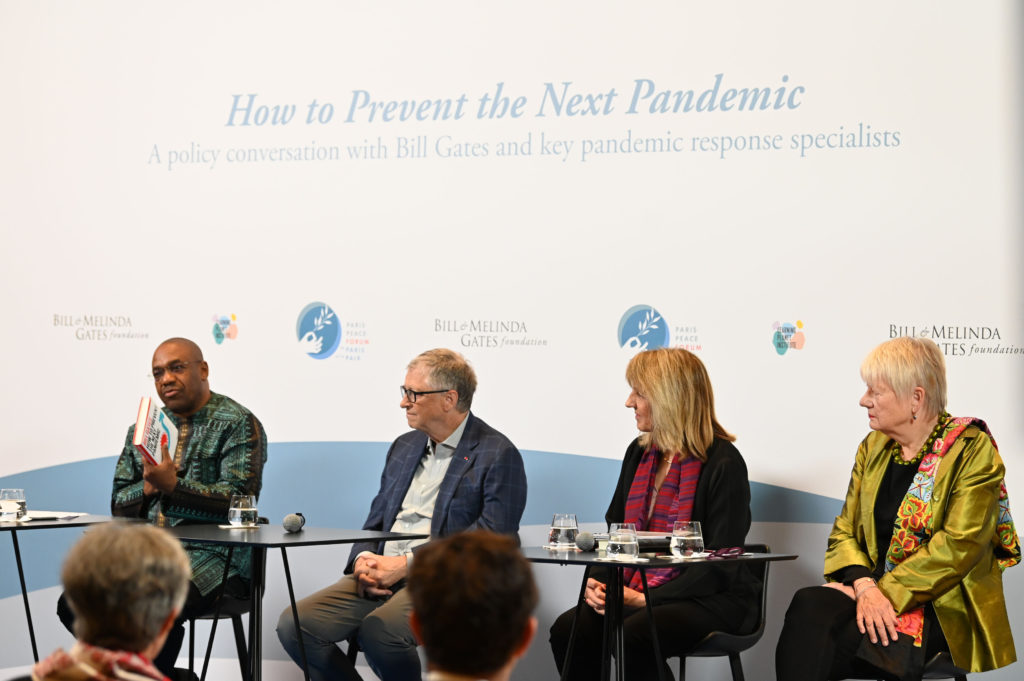 The book is a call for a robust and fully functional global health management initiative, to ensure that we are not caught unawares when the next pandemic hits us.
Gather strength in peace time
Mr Gates proposes that a new "Global Epidemic Response and Mobilization" initiative be set up, to ensure that we do all that we can to start those preparations now.
Now is absolutely the time to ensure that we have proper surveillance systems, to cover the entire globe and capture the early signals not only of new COVID-19 variants but also of the next potentially even more deadly pandemic.
Nobody wants to return to the situation we were in in early 2020.
But we cannot simply hope for the best – we have to plan and act for the best too.
Advocating for better resource allocation
This was the focus of the event at the Paris Peace Forum, at which Bill Gates was joined by Professor Sow and by Dr Sylvie Briand, Director of Global Infectious Hazard Preparedness, WHO, and Dr Ilona Kickbusch, Chair of the Global Health Centre at the Graduate Institute of International and Development Studies, Geneva.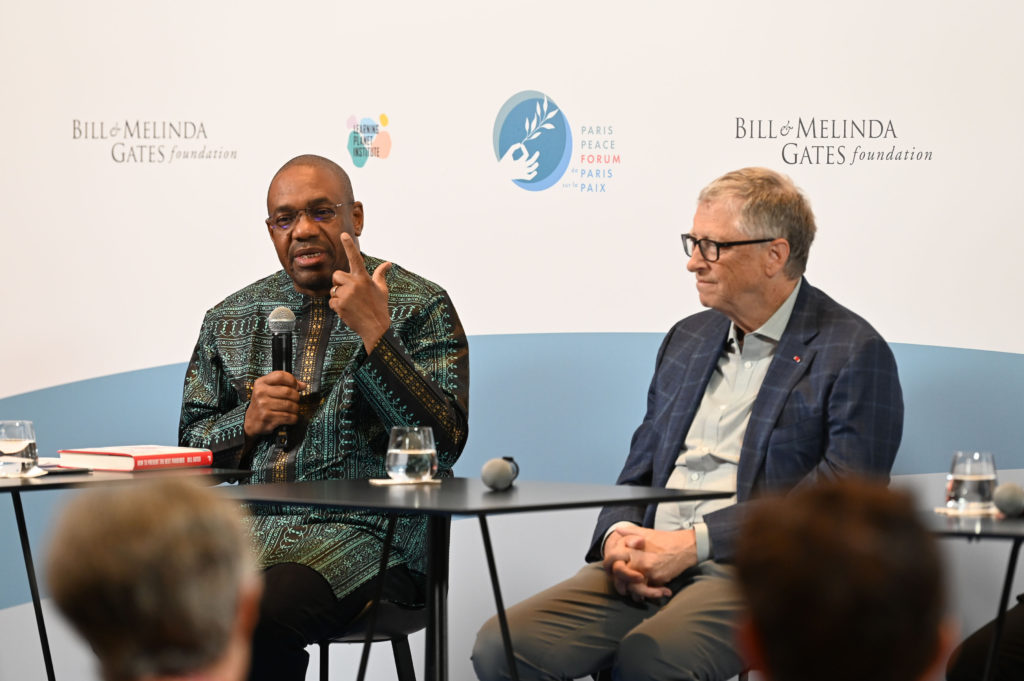 Speaking after the session, Prof Sow said, "Bill Gates has been an important voice in the global discussion about public health and the Bill and Melinda Gates Foundation has been at the forefront of countless important initiatives the world over, including in my own country, Mali.
"It is absolutely right to maintain the sense of urgency around the pandemic and to build now for the next pandemic. As with COVID-19, when the next pandemic arrives, it will already be too late.
"We should plan for emergencies during periods of relative calm, not when the fire is raging all around us. And we must seize this opportunity. If not, poor countries like Mali will once again be left behind in the global response.
"I am very happy to endorse Bill Gates's book – it is an important contribution to an absolutely vital subject. We need the commitment and engagement of influential voices now more than ever."